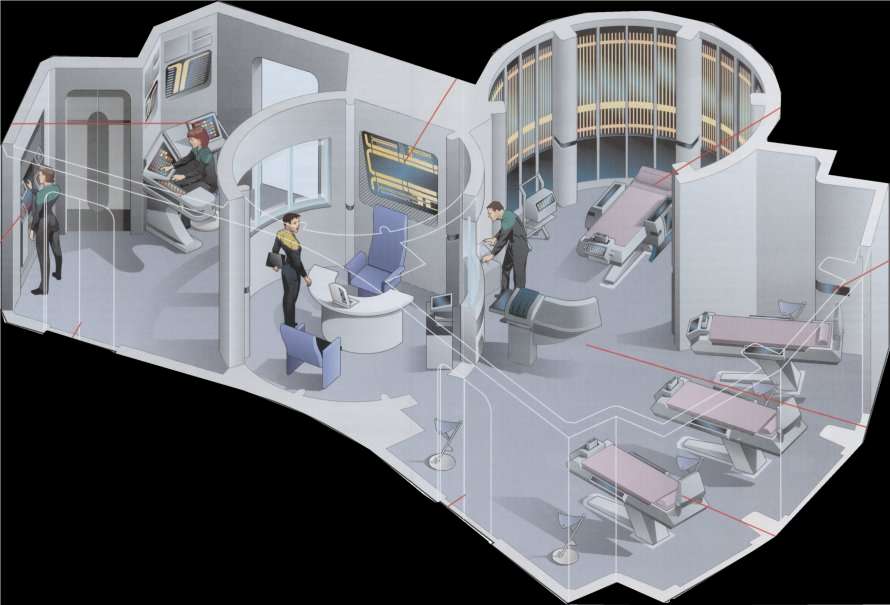 The Ark Royal's sickbay is located on deck 9 of the saucer section. The medical facilities on the Ark are among the most advanced in the fleet outside of a Sovereign Class ship or a starbase due its primary mission of Exploration

Sickbay has been modernized and all the latest technology is incorporated. Each bio bed now has the entire readout panels attached to the bed, making for a less clutterd and sterile look. Each panel is independently operated by the Doctors or nurses.

The master console (seen at far end of room) is for monitoring any individual or set of biobeds. The console also doubles as a communications console as well as direct computer interface if required.
The Decompression/Decontamination is an auxilliary unit to Sickbay, and is manned and used as necessarry. It is also used as an isolation ward in the event of a possible plague outbreak, or if the the CMO needs to do research or care on a highly contagious patient.