Sarah Tehillah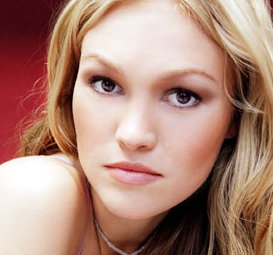 Personel Record:
Rank: N/A
Age: 19
Race: Human
Gender: Female
Position: N/A
Marital Status: Single
Parents:Jo'han Tehillah (deceased), Anna Tehillah (deceased), Guardians: Alexandria Bensen-Francis, Michael Francis.
Siblings: Esther Tehillah (deceased)
Children: None
Service Record:N/A

Personality:
**Report given by Dr Jasmine Raja-da Silva**
Sarah is a witty girl who is loyal in all circumstances. She deals with life in a way that she knows will please those in authority over her. She asks for advice often and is often afraid to move until she receives the right advice. She tries to live life to its fullest, keeping in memory the death of her parents and only sibling.
History:
Sarah Tehillah was born in Maine, on the North American Continent. She was raised by her parents and her older Sister Esther. Esther was 20 years older then Sarah, causing a maternal bond between Sarah and her older sister. Esther had been adopted by the Tehillahs when Esther's parents (friends of the Tehillah's) were killed.
At the age of 10 Sarah's parents both died and Sarah was sent to live with her sister on the USS Huron were Esther had just been given command. She lived there happily for several years spending most of her time in sickbay learning from the Chief Medical officer Alexandria Bensen.
The USS Huron came to its demise from a computer virus and Esther Tehillah was killed along with several other officers. Before her death Esther had requested that Alexandria Bensen see to the care and raising of her sister who was only 13. Alexandria agreed and took Sarah with her to Alexandria's home planet, Alcar. There Sarah found roots and started to attend School. When Alexandria was given a new assignment after a year's leave plus a year of waiting for an assignment, Sarah stayed on Alcar under the care of Alexandria's brother and sister-in-law who are the Rulers of Alcar, Princes Consort Alexander Bensen-Marie and Queen Mayla Marie. Sarah continued to live on Alcar until she learned her guardian was pregnant and in need of a trusted care taker. the situations on Alcar demanded that Alexandria choose someone to be trusted to care for her children. Alexandria is heir to the Alcaren throne and because of the Rebellion many seek to kill or take Alexandria's Children. Sarah, who loved children and was eager to repay Alexandria's care volunteered for the job. She moved to The USS Ark Royal where Alexandria is in command.

Note:Sarah Tehillah is now on the USS Ark Royal and is the primary caretaker of Princess Captain Alexandria Bensen-Francis.